Media attachments better than the best text description
Your projects work with layers of maps and geodata. Collecting the data requires precious work with attributes of collected features. Their proper and reasonable definition, correct distribution, etc. The better described and attributed features, the more quality data you collect and put out for further processing.
Properly attributed features can bear even more detailed information. To specify features in the field, Locus GIS offers attachments, added to the attributed feature. These attachments can be photos, voice recordings, video recordings, and your own sketches.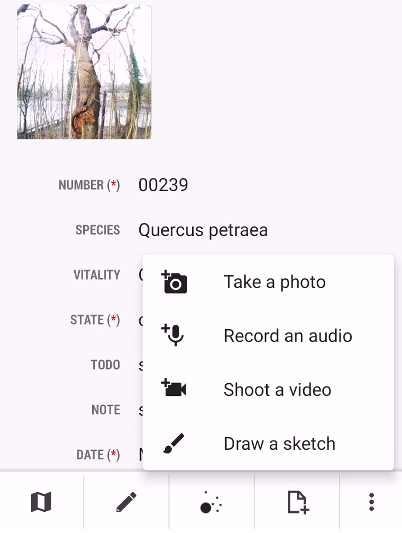 Add a photo
Photos are very useful when you need to report or record the external appearance of various items, or their progress or development in a longer period of time. Do you need to catch the state of plants in the city park? Deterioration or damage to a municipal facility? Benches, lamps, etc. Find the item of your survey in the data layer and add a photo of its actual state. Any photo documentation has a better information value than the best text description.
Add audio or video recording
An audio note is a very fast way how to catch an idea, to describe some property or ongoing status. Later, in your office, you can use it for a more complex description of the feature. Video can describe any progressive action or development, when necessary.
Draw a sketch
The features can be supplemented also by sketches. Sketching is a great tool for emphasizing various details, adding your personal point of view, and all possible markings. They are very useful in geology or archaeology. In Locus GIS, you can either draw the sketch on an empty background, on a screenshot of the map with the feature,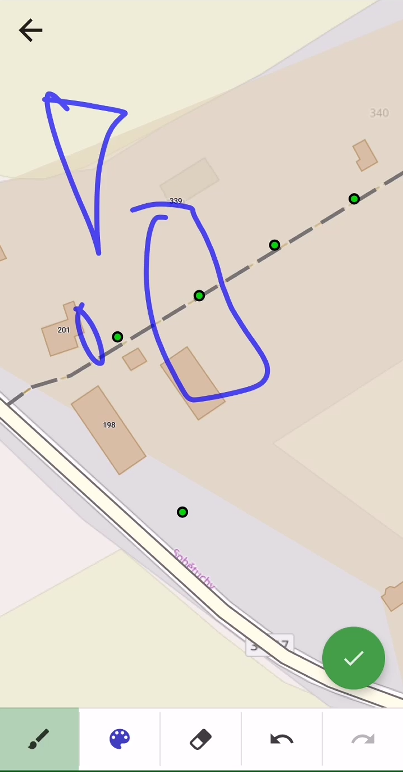 or on a freshly taken photo of the feature.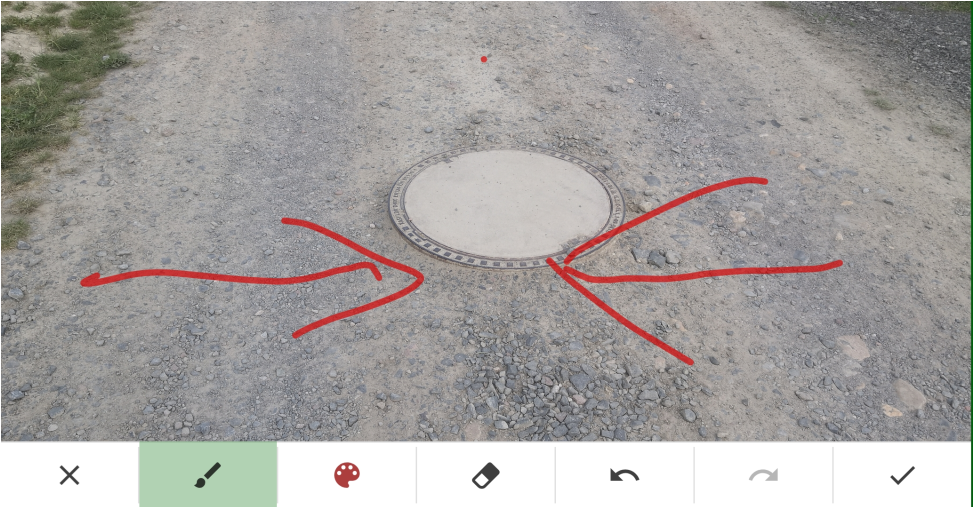 The process of adding an attachment is pretty simple.
select the feature
tap "attachments" button in the bottom bar menu
select the type of attachment
Adding a sketch is simple too. Check the procedure how to add a sketched photo:
The attachment previews are part of the feature detail box.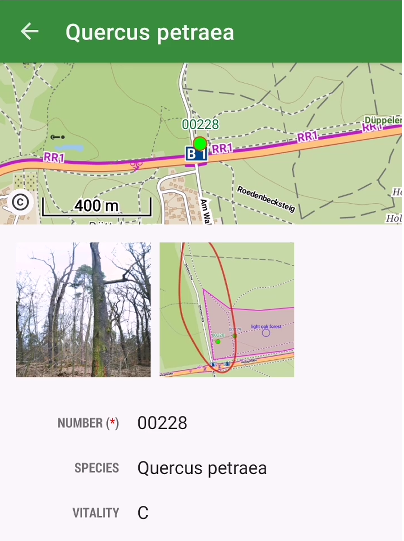 Tapping the thumbnails enlarges the attachment for full-size viewing. In the feature edit detail, you can delete them or edit their titles.
We hope you will use attachments to enrich the information value of all your projects. Enjoy your work!